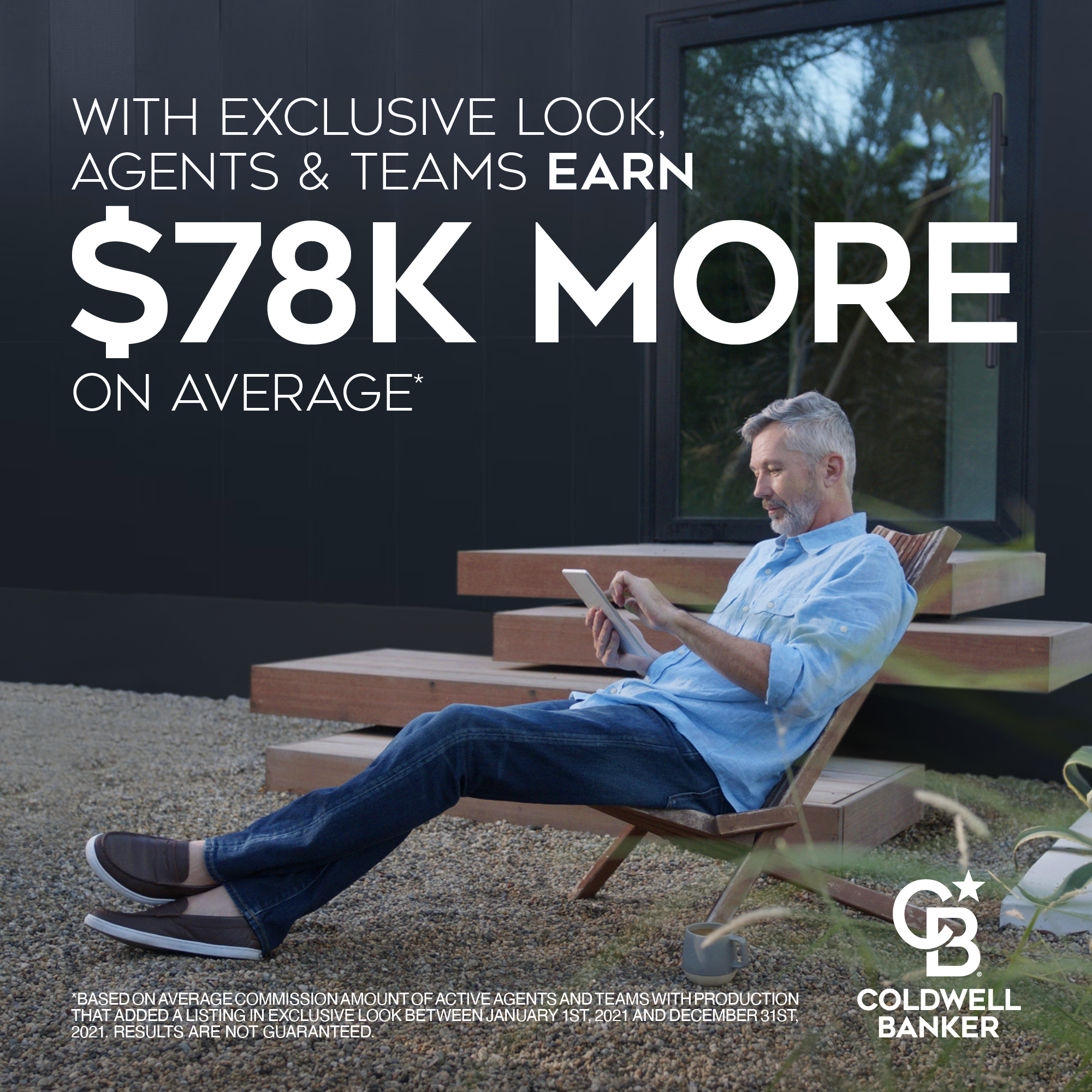 When it comes to marketing a property, networks matter.
Capitalizing off of one of the largest and most established networks within the industry, Coldwell Banker took what was once a limited, local, grassroots effort to a nationally scaled application to help connect agents and clients early and often.
Exclusive Look is a powerful platform for our affiliated agents to share listings with other Coldwell Banker agents before being placed in the MLS.
Why You Need It:
Pre-market exposure, one business day prior to MLS input or public marketing
Network with other Coldwell Banker agents in order to uncover hard to find or newly listed properties for buyers
Gauge interest in a property before posting publicly
Price test the listing without going into DOM (Days on Market)
Reduce the need for contingencies by selling listings quicker when a client with a current property is looking to buy
Automatically notified about new listings and wants & needs via daily/weekly digest (constant push of listings)
Add to value proposition with clients
Coldwell Banker-Campbell Realtors agents can use the Exclusive Look system at no-cost.  It is one more tool which can help to get listings and find additional inventory for buyers.
Here is a video demo for Exclusive Look:

If you want to take a "Deep Dive" into the system, here is a training video: