YOU CAN BE WELL PAID FOR RECRUITING… IN ADDITION TO BEING A SUCCESSFUL COLDWELL BANKER AGENT –
 As a Realtor working at Coldwell Banker-Campbell Realtors, you have the opportunity to earn substantial extra money for referring experienced agents to the office.
Or, you can be a Recruiting Specialist Agent and focus entirely on bringing good agents onto our team.  Either way, our Recruiting Rewards Program makes introducing good agents to our office very lucrative.
It is easy to recruit agents to an Oceanfront real estate office with excellent branding, tools, & support.  Come see our wonderful office, learn about our amazing tools & support, and join us.  Then you just help other agents understand why they should join too!
You get a straight percentage of the Gross Commissions earned by the agents you refer. 
Including the MATCHING BONUS from our brokerage, the Full REWARD is: 3% year one, 2% year two, and then 1% from Coldwell Banker Corporation so long as you and the recruited agent are members of Coldwell Banker.
Presently there is no scheduled end date for the corporate recruiting Referral Reward Program 1% payout.
This is not "Profit Sharing" like other brands that only pay you IF the brokerage is "profitable".  Again, with our program you get a straight percentage, and the payout continues as long as you and the recruited agent are members of the Coldwell Banker brand.
There are some conditions:  This program is designed for recruiting experienced agents with at least $25,000 in Gross Commission Income in the last 12 months and 3+ closed transactions.  Current members of Realogy (AnywheRE) brands (or members in the last 6 months) are excluded from the Coldwell Banker Corporation 1% Rewards Payment.  Provided Coldwell Banker Corporation does not eliminate the program… you have the possibility to be paid residual income for many, many years.
CLICK HERE to see the promotional video
Once again, in this program you get 1% Referral Reward from Coldwell Banker Corporation for as long as you and the Recruited Agent stay affiliated with Coldwell Banker.  In fact, you could transfer your license to another office out of the area (minimum 100 miles away) and continue to receive the Referral Rewards.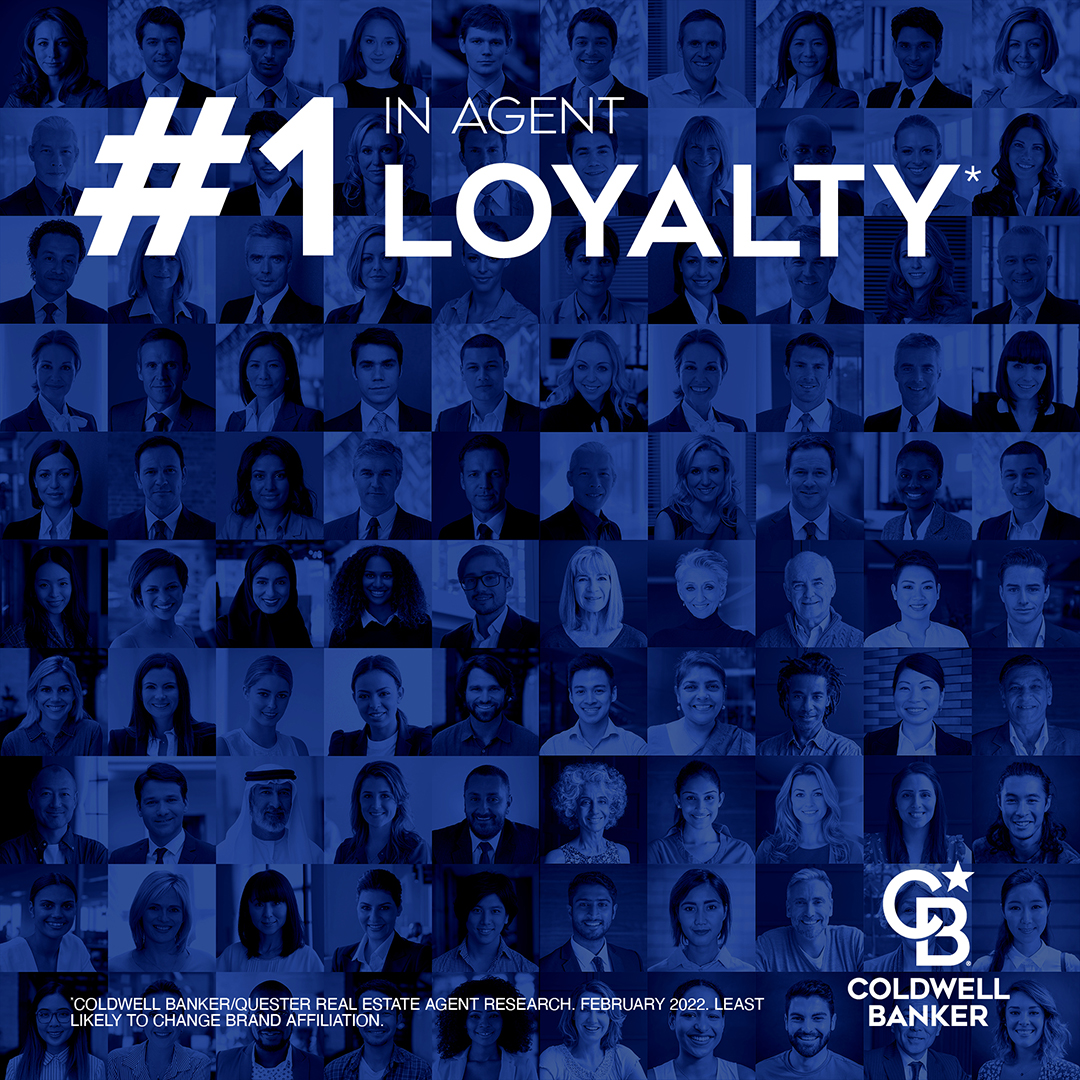 So, in effect, you could retire to another county or state and as long as you affiliated as a licensed agent with a CB office that is part of the program, you would still get your rewards as long as the agents you recruited for us remain part of Coldwell Banker-Campbell Realtors (subject to the terms of the program… which you can read on their website and/or Q&A).
CLICK HERE to see a website with more info
With our CB office you get a BONUS on top of the 1% Coldwell Banker Corporation reward… we pay an extra Year 1 bonus (2%) and extra Year 2 bonus (1%).
So, again, including the MATCHING BONUS from our brokerage, the Full REWARD is 3% year one, 2% year two, and then 1% from Coldwell Banker Corporation so long as you and the recruited agent are members of Coldwell Banker.
Interested in seeing how much you can make?  We have a spreadsheet which shows how lucrative the program is now and into the future.  Email Scot@CampbellRealtors.com and request a copy of the "Recruiting Referral Rewards" spreadsheet file.
If you are a working Realtor, the Recruiting Referral Rewards can easily pay for a nice vacation every year or help pay for some much needed dinners out on the town… all you have to do is mention how much you like our brokerage when you talk to other great agents that you would like to be part of the brokerage.  Those agents are certain to want to "come check it out" if you tell them about our tools & support, then invite them to the office for a cup of coffee and office tour!
We have a wonderful culture in our office.  The current agents in our office are the ideal people to help select the additional agents we hire… that is why we really love this program.
Take a virtual tour of our office using the same platform we use on many of our property listings!
CLICK HERE and you will be able to see the Main Office, Oceanview workspace, Indoor/Outdoor Lounge, Social Media Studio, and the Training Room!
Interested in joining us as a New, Experienced, or Returning Agent…  or Recruiting Specialist Agent?  
If so, request a Confidential Meeting today by emailing us:  JoinColdwellBankerToday@Gmail.com
Thank you and we are looking forward to meeting you!
Heather Campbell, Rob Marroche, Scot Campbell, and the entire support team!