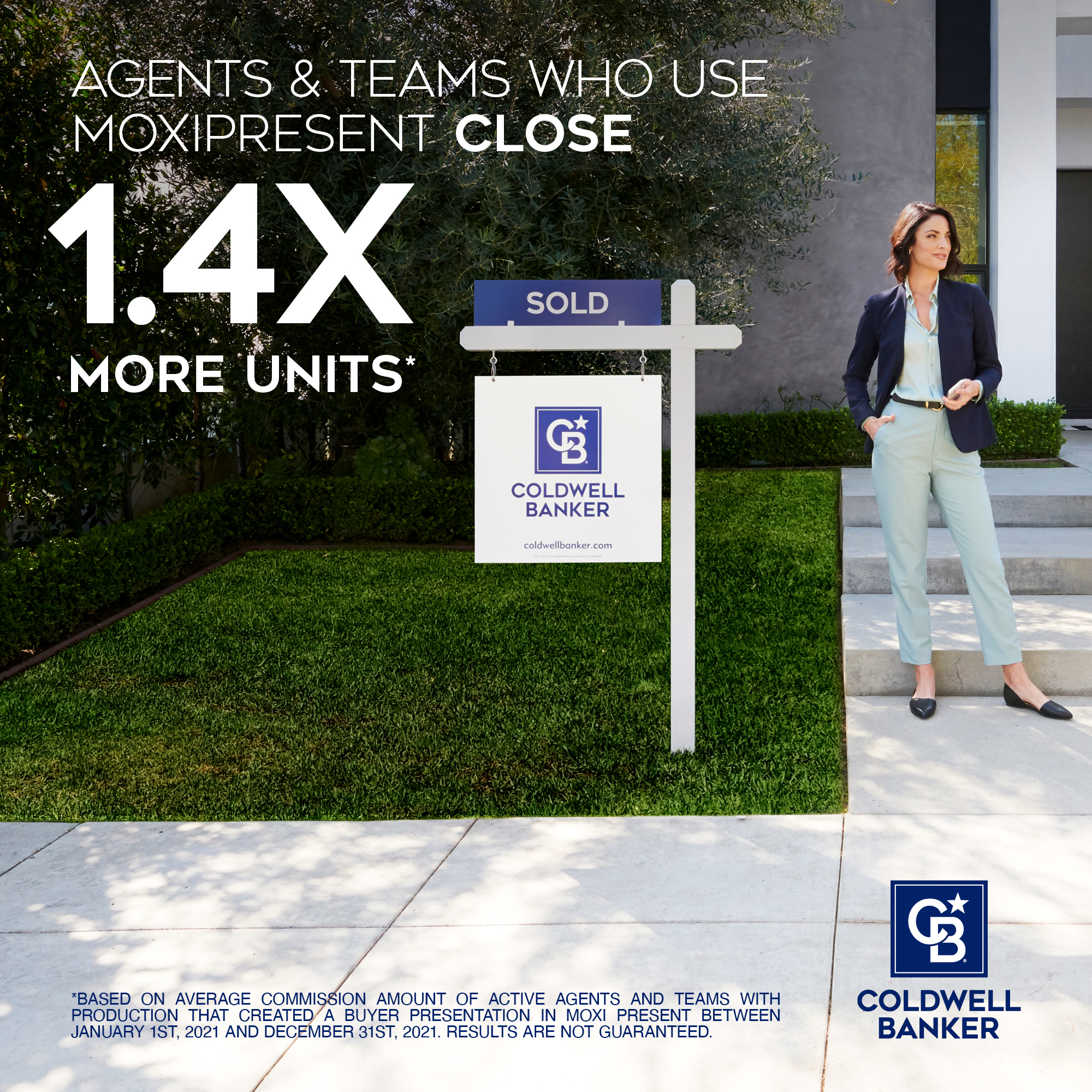 MoxiPresent – An ultra-versatile real estate presentation builder with IDX integration.  This easy-to-use presentation builder can be used to create CMAs, open house presentations, listing presentations, neighborhood tours, and buyer presentations. The pre-made templates available within MoxiPresent provide agents with modern, engaging and easy-to-digest presentations to impress their clients. MoxiPresent offers a level of customization that allows agents to tailor presentations to each individual client, house, or market. Catch the client's attention by easily including video and other rich media. Unlike the old-school static printed presentations, MoxiPresent presentations are interactive and live with the most up-to-date MLS listing information. This enables agents to make last-minute changes to listing or buyers presentations in the moment.
For Home Sellers:   MoxiPresent is the robust real estate comparative market analysis (CMA) tool that enables agents to seamlessly guide their clients through the home selling journey, embracing their role as a trusted consultant while appearing tech savvy and innovative in the eyes of their clients.
Buyer Tours:  Agents can create live, dynamic buyer tour presentations, giving their clients the ability to rate and comment on properties as they tour, creating a dialogue with the agent.  Commuting is always a concern for buyers in SoCal. The "Drive Time" feature of MoxiPresent allows agents to visually demonstrate commute-related questions.
Professional and effective real estate agents need the type of presentation platform offered by MoxiPresent.  Coldwell Banker-Campbell Realtors agents have access to this tool at no-cost.  Both educational videos and support staff are available to help agents learn the user friendly system quickly.
Here is a "Deep Dive" if you want to watch a Demo Video on MoxiPresent