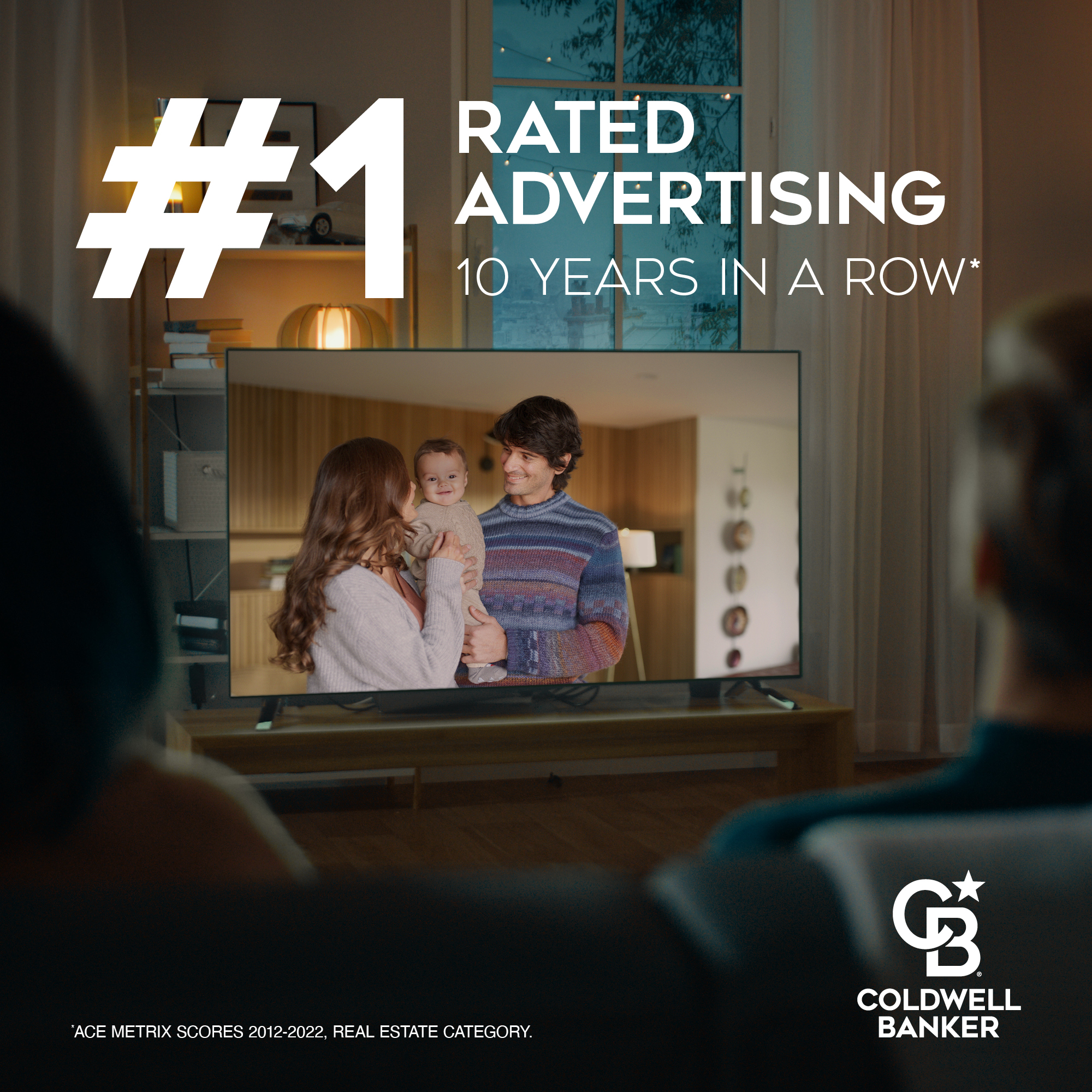 Coldwell Banker has 95% brand awareness and a national advertising campaign which "pre-introduces" you to customers even before they know your name.
According to Ace Metrics, Coldwell Banker has had the #1 Rated television ad for 10 years in a row in the real estate category (2012-2022).
For over 10 years, Coldwell Banker Corporation has been spending millions of dollars per year to make sure you are welcomed into the home of your seller clients and give potential buyers a "positive association" with your listings when they see the Coldwell Banker sign in the lawn.
Buyer clients may not even realize it, but they will trust you more when they see your card simply because you are associated with a brand they view very positively.  Finally, your sphere will feel more comfortable referring you to their friends and family!
Take a look and see how many of these commercials "touch your heart".  Can you feel the positive association?
All of these commercials were voted "best" in the real estate category in the year they were created.

Here is the award winning Coldwell Banker TV Commercial, it is titled "The Value of a Home":
Here is the award winning Coldwell Banker TV Commercial, it is titled "Somebody to Love":
Here is the award winning Coldwell Banker TV Commercial, it is titled "We Believe":
Here is the award winning Coldwell Banker TV Commercial, it is titled "Homeward Bound":
Here is the award winning Coldwell Banker TV Commercial, it is titled "Homes Best Friend":
Here is the award winning Coldwell Banker TV Commercial, it is titled "Hoops":
Here is the award winning Coldwell Banker TV Commercial, it is titled "Homes for Dogs Project":