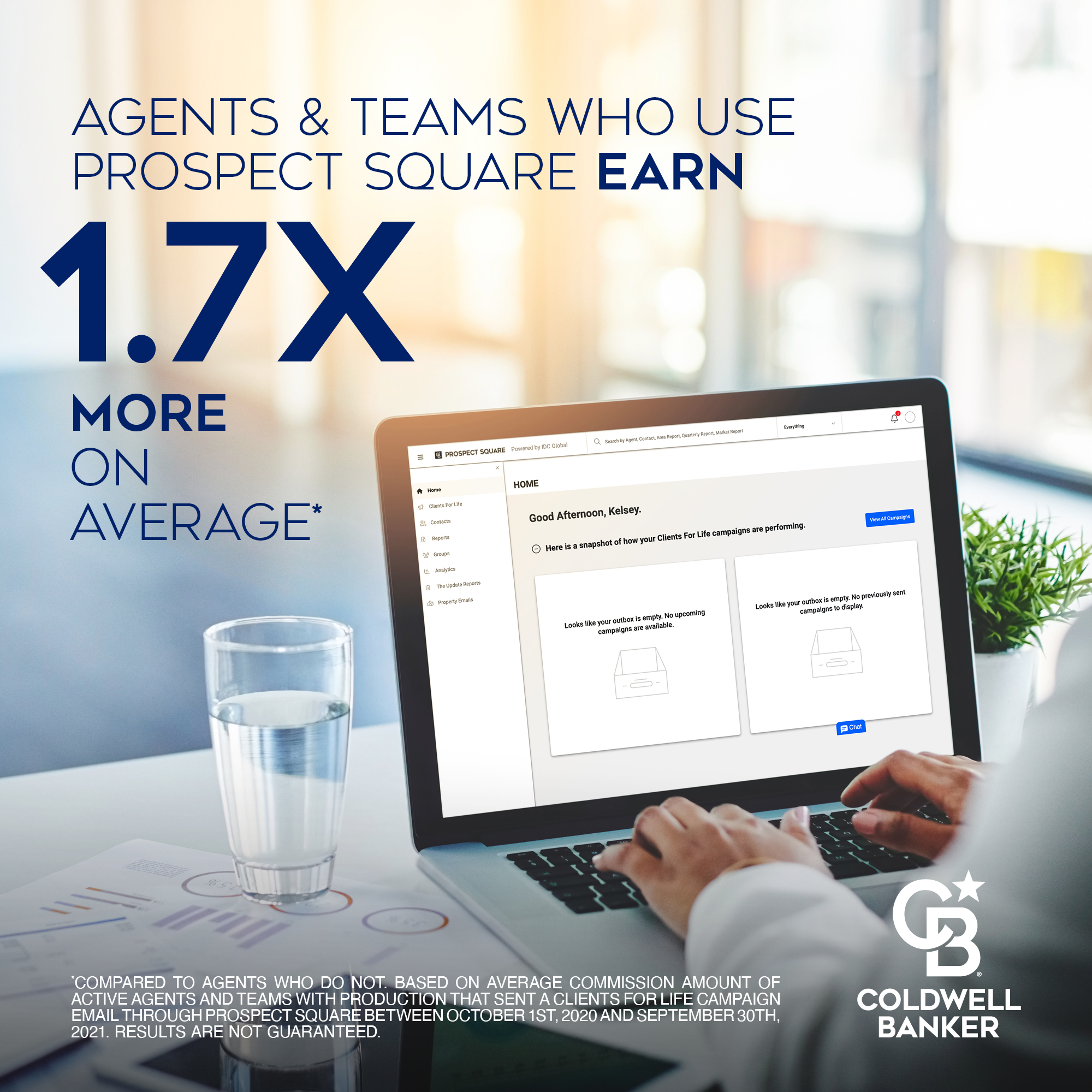 Prospect Square is built to help agents easily provide interesting and valuable content that their contacts will enjoy.  The reports and campaigns in Prospect Square are automated so agents can set it and forget it, while knowing that they are staying top of mind with their sphere.
Professional and effective real estate agents know that nurturing their sphere of influence is an important way to grow their business.
The challenge is consistently generating content that your friends and family will actually appreciate receiving… rest assured, homeowners are always interested in what homes are listed and sold in their neighborhood. The Prospect Square reports provide the sales info homeowners want and additional market insights that they appreciate.
Coldwell Banker-Campbell Realtors agents can use Prospect Square at no-cost to stay connected with their existing sphere and expand their contact list as members of their sphere share the reports via email and/or Social Media.
Here is a quick Prospect Square Overview Video if you are interested