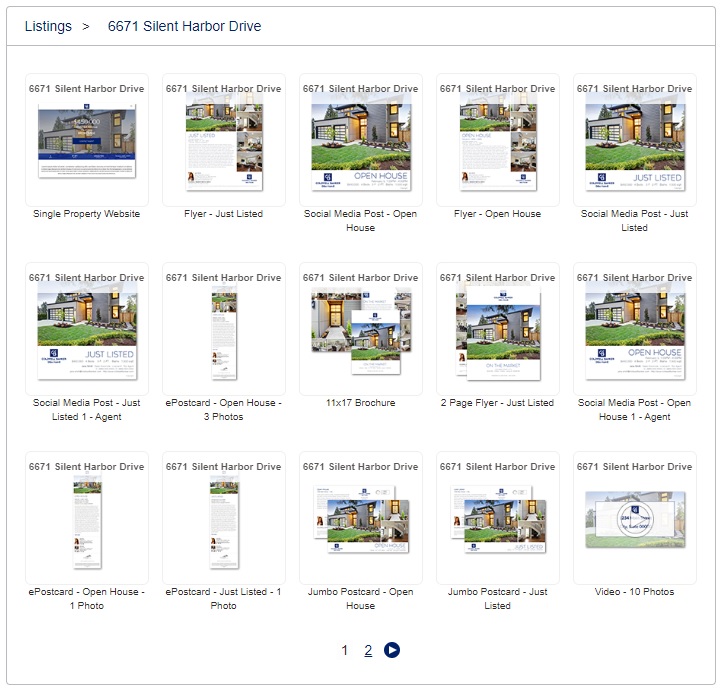 MoxiImpress – Professional marketing tools to help agents impress their clients, reach more people, strengthen relationships, and build their brand.
When agents get a new listing, MoxiImpress creates a:
> 8.5X11 flyer
> 11X17 brochure
> postcard
> social media tile
> listing website
> YouTube video
> and more!
All the design work is no-cost… agents just pay for the social media campaigns and items they want to have printed and/or mailed.
Professional and effective real estate agents are able to get referrals from homesellers and additional neighborhood listings by producing beautiful and effective marketing materials for their listings… Often buyers decide to work with agents due to the quality of their marketing materials too.
With MoxiImpress, each listing helps Coldwell Banker-Campbell Realtors agents get another listing… and sometimes several buyers to work with too!