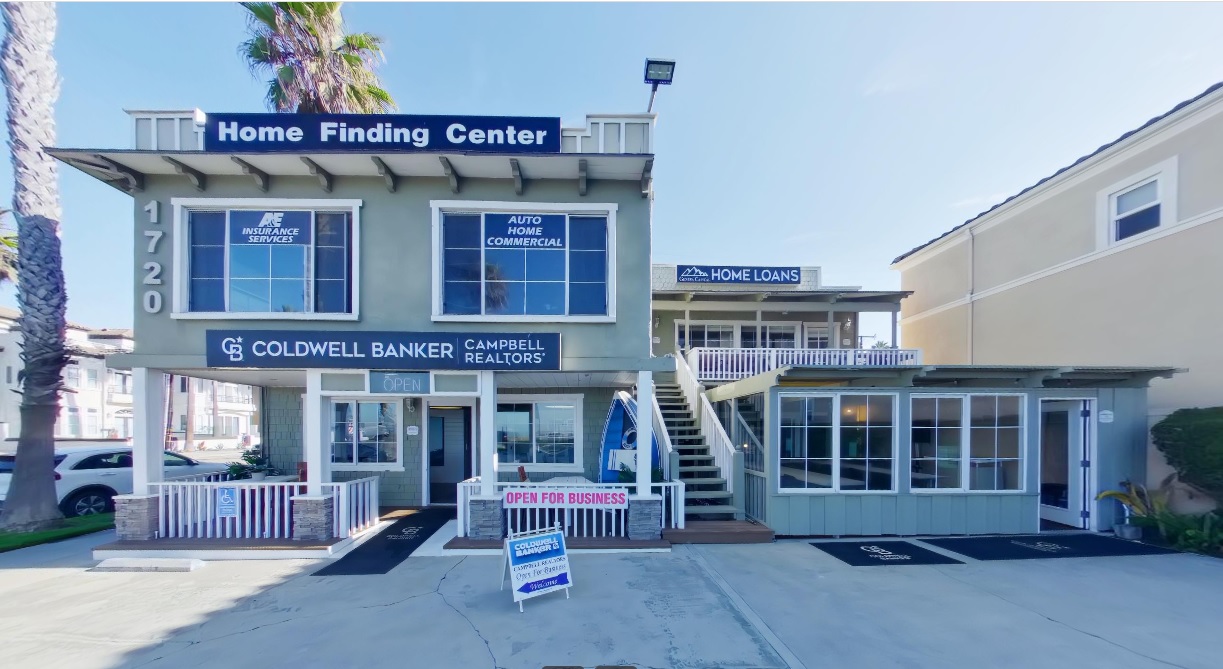 Our oceanfront office is prominently located at the corner of 18th Street and Pacific Coast Highway in Downtown Huntington Beach.
It is ideally suited to support coastal communities from South Los Angeles County to Laguna Beach… as well as inland areas of South Los Angeles & Orange Counties!
Professional and effective real estate agents need a prestigious physical office location where they can meet with clients, collaborate with colleagues, attend training sessions, participate in workshops, and meet one-on-one with support staff.
It is also nice to make phone calls, work on a laptop, or just take a coffee break at our oceanview countertop work space.
We enjoy the most visible and accessible real estate office in the area.
There is excellent signage on Pacific Coast Highway, and we have free parking just thirty feet from the front door of our bottom floor location.
Clients appreciate the convenience and security of knowing where their agent works, and Coldwell Banker-Campbell Realtors agents are pleased to help the "walk-ins" who are looking to purchase or sell.
Take a virtual tour of our office using the same platform we use on many of our property listings!
CLICK HERE and you will be able to see the Main Office, Oceanview workspace, Indoor/Outdoor Lounge, Social Media Studio, and the Training Room!